THE DEVELOPMENT OF QUALITY MANAGEMENT IN THE TOURISM INDUSTRY
Keywords:
quality management, tourism development, tourism, tourism industry, international tourism.
Abstract
Tourism is a dynamic and competitive industry that requires the ability to adapt to the customers changing needs and desires as the customers' satisfaction, safety and enjoyment are the main focus of the tourism business.The development objective of tourism industry is to contribute to the enhancement of the quality and variety of tourism products and services in targeted destinations in order to increase the number of tourist visits, foreign exchange earnings and jobs.Tourism development mainly refers to the situation of getting quality growth in tourism sectors in terms of its development, strong plan and policies and marketing throughout the world. Moreover, the tourism development includes accessible way to reach the destination, proper facilities like hotels, means of transportation, amenities, for the tourist to have full satisfaction in the particular destination.Quality is the most important competitive advantage of a tourism company or the key to competitiveness. 
References
European Commission (2018), A Manual for Evaluating the Quality Performance of Tourist Destinations and Services, accessed May 2, 2018, https://ec.europa.eu
Hospitality Net (2018), Quality Management key for the competitiveness of tourism destinations, accessed May 4, 2018, https://www.hospitalitynet.org/news/ 4076864.html
Quality Management in Hospitality (2018), accessed May 3, 2018, http://quality-managementinhospitality.zohosites.com/frameworks-and-methodologies.html
Response Learning Space (2018), How to measure the guests' satisfaction, accessed May 5, 2018, http://responsalliance.eu/rplearn/?page_id=67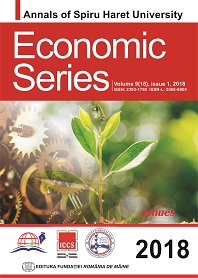 Downloads
How to Cite
SOFRONOV, B. (2018). THE DEVELOPMENT OF QUALITY MANAGEMENT IN THE TOURISM INDUSTRY. Annals of Spiru Haret University. Economic Series, 18(2), 173–187. https://doi.org/10.26458/1829
Section
DOCTORAL AND POSTDOCTORAL PAPERS