SOCIO-ECONOMIC AND INNOVATIVE PERSPECTIVES OF THE HOSPITALITY INDUSTRY IN ROMANIA UNDER THE INCIDENCE OF GLOBAL CHALLENGES AND RISKS
Abstract
The hospitality industry in Romania is faced with a number of factors that unbalance the sustainable prospects of this industry, mentioning: the incidence of the pandemic context, the increase in inflation, the general increase in prices, the increase in electricity and heat tariffs, as well as the increase in the salary level of employees integrated in the activity the hospitality industry. Starting from 2020, tourist operators face the decrease in the number of tourists, as well as the exponential increase in costs resulting from the provision of tourist activity. Looking from this perspective, organizations operating in the hospitality industry are exposed to global socio-economic risks, limiting the innovative perspectives necessary for the development of this industry. Through the article, the incidence of negative socio-economic perspectives on the hospitality industry is measured, identifying the main factors that determined the decrease in the activity and profitability of economic organizations. The content of the article focuses on the innovative perspectives of the hospitality industry, presenting rural tourism and psychotherapeutic tourism as a pillar of tourism recovery and resilience identified in the national context.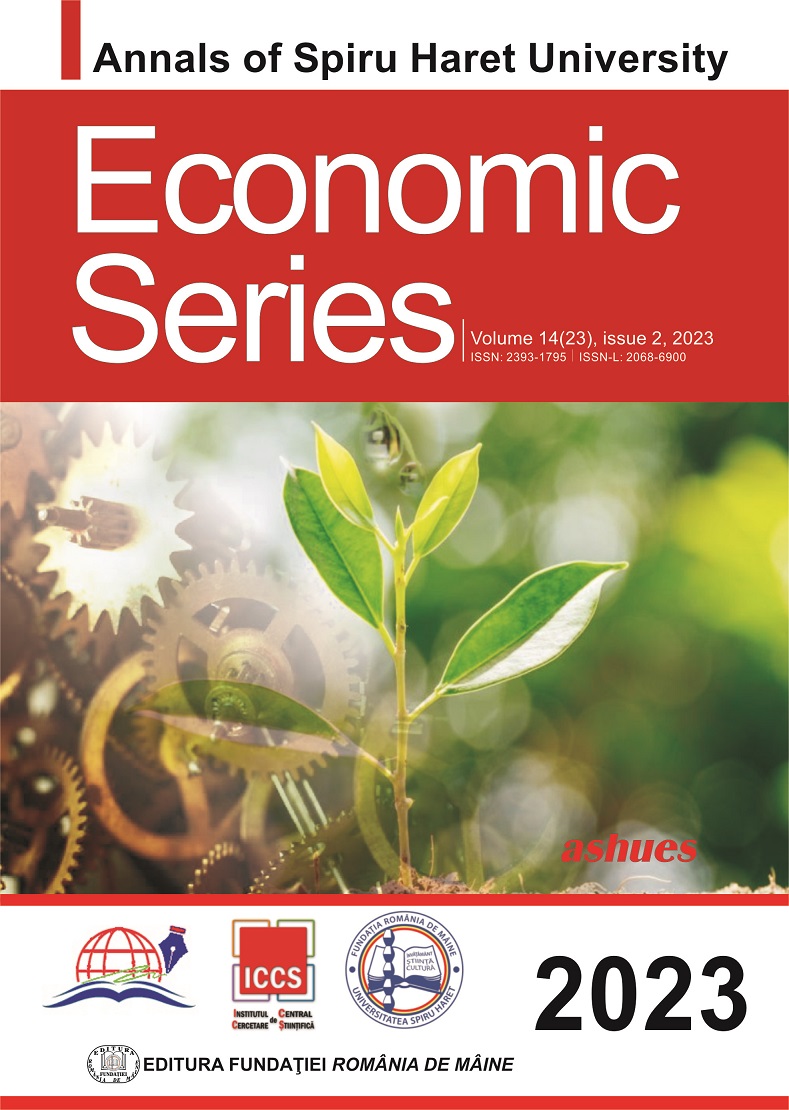 Downloads
How to Cite
AGAGIU, M., & Iatagan, M. (2023). SOCIO-ECONOMIC AND INNOVATIVE PERSPECTIVES OF THE HOSPITALITY INDUSTRY IN ROMANIA UNDER THE INCIDENCE OF GLOBAL CHALLENGES AND RISKS. Annals of Spiru Haret University. Economic Series, 23(2). https://doi.org/10.26458/2327
License
Copyright (c) 2023 Mihaela AGAGIU, Mariana Iatagan
This work is licensed under a Creative Commons Attribution-NonCommercial-ShareAlike 4.0 International License.