Resetting the Human Resource strategy for organizational performance in Zimbabwe Urban Councils
Abstract
While literature is awash with evidence that links strategic human resource management to organizational performance, little is known on sustaining the relationship dynamics within a public sector context that is operating under polarized conditions. This study explores the challenges faced in implementing the human resource strategy within urban councils in Zimbabwe to unearth solutions that are sensitive to a polarized work environment. A case study approach was used to collect data from the 32 urban councils in Zimbabwe, which are classified into four categories namely, cities, municipalities, towns and local boards. Stratified sampling was used to identify nine urban local authorities for data collection and purposive sampling identified the participants for interviews. The point of saturation was reached after interviewing 18 participants and the data was analysed using the atlas.ti.  This study revealed, a misalignment of the human resource function and the organizational goals, a serious financial resource crisis and a lack of trust between key stakeholders. The study contributes to the development of human resource competencies that respond to the organizational needs in a polarized environment. Further, it incorporates the adoption of technology in the human resource strategy and the need to foster a culture of supporting soft skills such as teamwork and collaboration from the level of elected officials down to the entire workforce.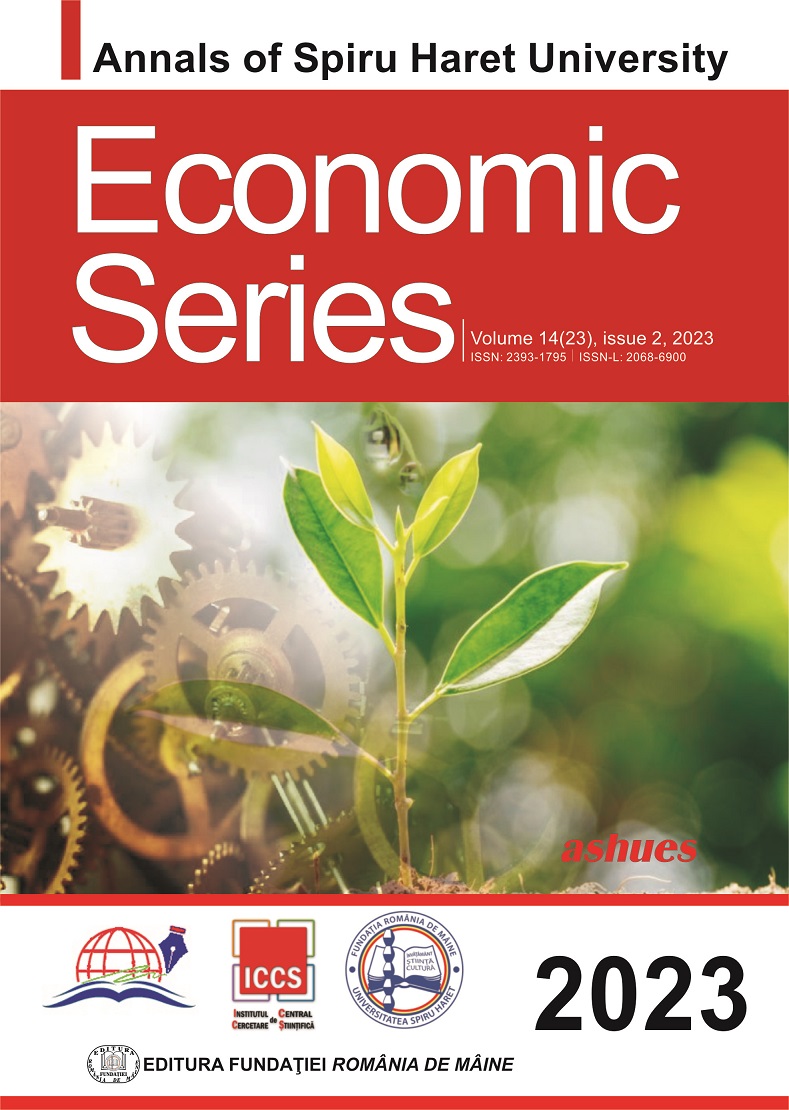 How to Cite
Sixpence, S., Tapera, J., Ukpere, W., & Adekanmbi, F. (2023). Resetting the Human Resource strategy for organizational performance in Zimbabwe Urban Councils. Annals of Spiru Haret University. Economic Series, 23(2). https://doi.org/10.26458/23215
License
Copyright (c) 2023 Samuel Sixpence, Julius Tapera, Wilfred Ukpere; Foluso Adekanmbi
This work is licensed under a Creative Commons Attribution-NonCommercial-ShareAlike 4.0 International License.