PERCEIVED EMPLOYEE FINANCIAL WELL-BEING IN THE BANKING INDUSTRY IN THE 4IR PERIOD: ASSESSING PREDICTORS' IMPACTS
Abstract
This paper evaluates the influences of financial behavior, work engagement, and work engagement on financial well-being within Nigeria's Banking Industry. Its sample was taken from four (4) banks in the Nigerian states of Lagos and Oyo. They include First Bank of Nigeria, First City Monument Bank Plc, United Bank for Africa Plc, and Zenith Bank Plc. The present researcher dispersed the questionnaires at random for this cross-sectional survey. Nevertheless, 382 of the 400 questionnaires sent met the criteria for investigation and were examined using SPSS version 28. The present investigation conducted standard multiple regression and zero-order correlation analyses to test the stated hypotheses and conclude that positive financial behaviors and employee work engagement considerably increase financial well-being. In Nigeria's banking industry, financial stress, on the other hand, worsens financial well-being in the 4IR period. It further establishes a link between financial behavior and financial stress and a good correlation between financial behavior and work engagement. Furthermore, the study discovered a negative association between financial stress and work involvement in Nigeria's banking industry during the 4IR period. It also confirms that work engagement, financial stress, and financial behaviors substantially determine financial well-being. Consequently, this paper advocates banks helping employees become more financially literate and responsible by offering financial education to their staff. Also, employers must take action to reduce financial stress among employees. Resources and assistance can help reduce financial stress and enhance employee well-being in the present 4IR period. Moreover, banks may use tactics including offering chances for employee growth, encouraging work-life balance, and cultivating a positive work environment to boost engagement in the banking industry.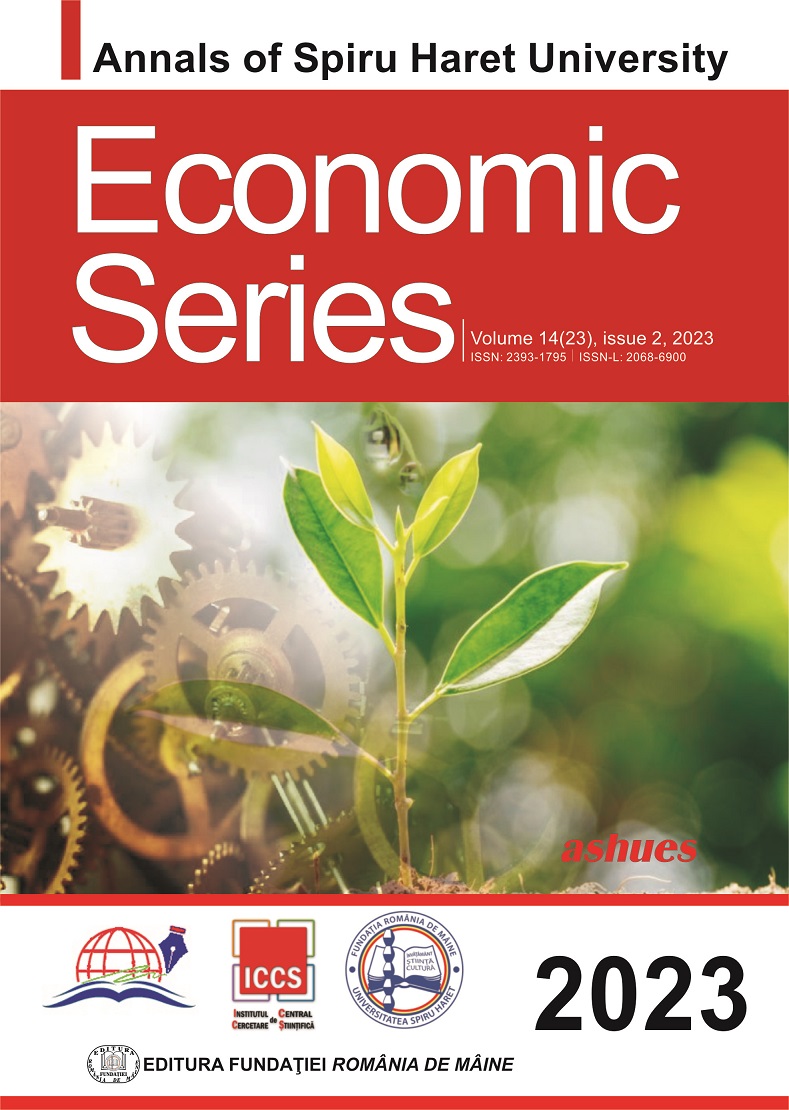 Downloads
How to Cite
Adekanmbi, F., & Ukpere, W. (2023). PERCEIVED EMPLOYEE FINANCIAL WELL-BEING IN THE BANKING INDUSTRY IN THE 4IR PERIOD: ASSESSING PREDICTORS' IMPACTS. Annals of Spiru Haret University. Economic Series, 23(2). https://doi.org/10.26458/23213
License
Copyright (c) 2023 Foluso Adekanmbi, Wilfred Ukpere
This work is licensed under a Creative Commons Attribution-NonCommercial-ShareAlike 4.0 International License.