Aid for regional development
Keywords:
public support, financial and monetary asymmetry, economic cooperation and development, border and inter-regional cooperation
Abstract
The issue of regional development has captured the attention of researchers long UMA, but some trends in contemporary economy and international division of labor, cooperation, integration and globalization bring it back to the forefront of current theoretical and methodological concerns. Especially the process of European integration requires comprehensive and pragmatic approach, realistic subject (2, 3, 4).   
References
Isard Walter, Introduction regionale: La science, Pretice Hall, New York, 1975.
Moşteanu Narcisa-Roxana, Problematica dezvoltării regionale în România, Editura Sylvi, Bucureşti, 2001.
Popescu Ion, Bondrea Aurelian, Globalizarea. Mit şi realitate, Editura Economică, Bucureşti, 2004.
Popescu Ion, Bondrea Aurelian, Uniunea Statelor Europene. Alternativă la sfidările secolului al XX-lea, Editura Economică Bucureşti, 2005.
Popescu Ion, Constantinescu Mădălina, Societatea europeană a cunoaşterii. Perspective economice, sociale şi juridice, Editura Academiei Române, Bucureşti, 2006.
Popescu Ion, Gribincea Alexandru, Probleme fundamentale ale economiei contemporane. Mondoeconomia, Editura Academiei de Ştiinţe a Moldovei, Chişinău, 2010.
*** Strategia de la Lisabona
*** Directive ale Uniunii Europene
*** Internet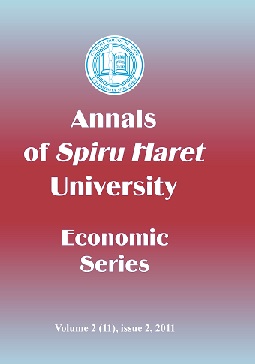 Downloads
How to Cite
POPESCU, I., STOICA, V., GRIBINCEA, A., & VELTER, V. (2011). Aid for regional development. Annals of Spiru Haret University. Economic Series, 11(2), 135–146. Retrieved from http://anale.spiruharet.ro/economics/article/view/11214