FORCED INDUSTRIALIZATION IN ROMANIA AND FOREIGN TRADE CHANGES DURING SOCIALISM
Abstract
During the 40 years (1949-1989) of centralized management of the economy, Romania was transformed from an agrarian-industrial country into an industrial-agrarian country, but not beyond the stage of a developing country.Planning the formation of the accumulation fund and the fixed funds allocation made possible to faster diversify and increase the industrial production.In a first stage, during the 8th decade (1971-1980), the increase in imports of capital goods needed in industries' technology revamping engendered the growth of Romania's foreign debt.In the 9th decade, the policy of forced payment of previously accumulated foreign debt was achieved by aggressive compression of imports and boost of exports.At the end, in 1989, Romania's foreign trade structure corresponded almost completely to the structure of the supply from the countries producing industrial processed goods. From this point of view, Romania became, after four decades of accelerated development, an acceptable client to Western exporters. 
References
*** Industrialisation et commerce extérieur, Société des Nations, Genève, 1945.
*** NBR Statistical Annual Report 1998.
*** Romanian Statistical Yearbook, 1990.
Bondrea, A., Starea naţiunii 2000. România încotro? (Bucureşti: Editura Fundaţiei România de Mâine, 2000).
Constantinescu, N.N., Istoria economică a României, vol. II (Bucureşti: Editura Economică, 2000).
Ghiorghiţă, E., Economic History. Lecture Notes (Bucureşti: Editura Fundaţiei România de Mâine, 2016).
Kiriţescu, Costin C., Sistemul bănesc al leului şi precursorii lui, vol. III (Bucureşti: Editura Enciclopedică, 1997).
List, Friedrich, Das Nationale System der politischen Oekonomie (1841).
Manoilescu, M., Forţele naţionale productive şi comerţul exterior. Teoria protecţionismului şi a schimbului internaţional (Bucureşti: Editura Ştiinţifică şi Enciclopedică, 1986).
Schumpeter, J.A., History of Economic Analysis (Allen & Unwin Ltd, 1954).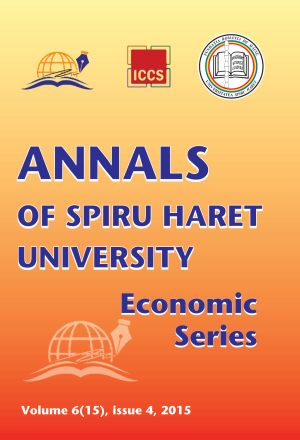 Downloads
How to Cite
Ghiorghita, E. (2016). FORCED INDUSTRIALIZATION IN ROMANIA AND FOREIGN TRADE CHANGES DURING SOCIALISM. Annals of Spiru Haret University. Economic Series, 15(4), 9–33. https://doi.org/10.26458/1541