Business continuity, a constant issue for managers and auditors
Keywords:
insolvency, principle of business continuity, financial statements, auditor, manager
Abstract
The crisis of credits and its effects upon all companies, make the assumption of activity continuity be not anymore a pre-established conclusion.  The major cash issues, affecting the banks, insurance companies, retailers, car manufacturers and all companies regardless of their activity, prove that keeping the business continuity, i.e. having enough funds for compliance with an obligation to be able to reach maturity at least twelve months after the balance sheet date is now a real problem for many companies.            Likewise, we are paying attention to the topic and to the increasing number of insolvencies at the national, European and international levels.  
References
• Ţurlea Eugeniu, Mocanu Mihaela, Consideraţii privind responsabilitatea administratorilor şi auditorilor în evaluarea principiului continuităţii activităţii, "Audit Financiar Magazine", no. 3/2010.
• Coface Romania Credit Management Services, Studiu privind situaţia insolvenţelor din Romania.
• International Auditing and Assurance Boards, ISA 570, Principiul continuităţii activităţii.
• Ordinul Ministerului Finanţelor Publice no. 3055/2009 pentru aprobarea reglementărilor contabile conforme cu directivele europene, published in M.O. of Romania, Part I, no. 766 bis on 10.11.2009, section 7.
• International Accounting Standards Board, IAS 1, Prezentarea situaţiilor financiare, issued in 2007.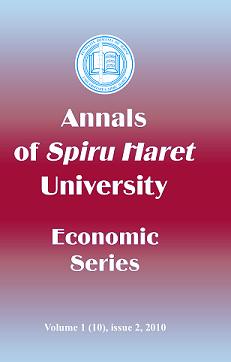 Downloads
How to Cite
BRAGA, V. (2010). Business continuity, a constant issue for managers and auditors. Annals of Spiru Haret University. Economic Series, 10(2), 173–182. Retrieved from http://anale.spiruharet.ro/economics/article/view/10220